Hypnotist Extraordinaire ~ Tammy Harris Barton

Looking for high energy entertainment?
Want to try something new and exciting? If so, Tammy Harris Barton is the performer you need. Tammy is one of the most talented, respected, and sought-after hypnotists in the country today!
Tammy has perfected a family-oriented show that has been performed all over the United States. She is considered by many to be the premier hypnosis show!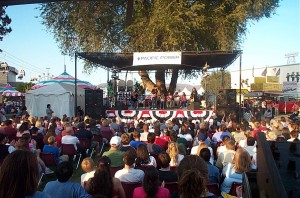 In every show, Tammy selects willing volunteers from the audience and then puts them into a state of Hypnosis. She then guides them through a journey of the mind in which the volunteers act on suggestions Tammy provides. You never know who might show up to share her stage during her show. Only the imagination of her volunteers will limit their journey. Tammy always maintains the highest respect for her volunteers and never embarrasses or humiliates anyone on stage.
Tammy Harris Barton has been performing as a professional stage hypnotist since 1993. She began her career working with her parents, both of whom are certified hypnotherapists. She quickly realized that Hypnosis performed correctly could be both entertaining and educational at the same time and could allow her to obtain any goal she set for herself.
She became involved with beauty pageants, and with self-esteem and a positive attitude she learned from Hypnosis, she won numerous titles. Tammy then set the ultimate goal for herself, to graduate from college and high school simultaneously. Using Hypnosis to help with study skills and passing exams, not only did she achieve her goal; she also received two business degrees. She is always glad to share this empowering message with her audiences.
Whether performing at High Schools, Colleges, Corporate Events, State or County Fairs, Private parties or Night Clubs, Tammy's performance will provide you with an intriguing and hilarious show that all will remember for years to come.
So if you're looking for a High-quality show, a show to keep your crowds laughing and coming back for more, then Tammy is that premier entertainer.
FAIR CREDITS
Washington
Adams County

Lincoln County

Mason County

Northwest Washington

Pacific County

Palouse Empire

Skagit County

Asotin County

Cowlitz

Kitsap County

Kittitas County Fair

Central Washington

 
Alaska

Texas
Brazoria County

Wharton County

Montgomery County

Matagorda County
Pennsylvania
Idaho
Georgia
Oregon
Union County

Yamhill County

Lincoln County

Deschutes County

Harney County

Clackamas County

Main Street Cowboys

Tillamook County

Douglas County

Umatilla County

Malheur County
California
Placer County Fair

Merced County

Southern California Fair

Sacramento County

Tule-Lake Butte Valley

Tahoma District
Arizona
Wyoming
Florida

Businesses & Organizations
Wal-mart

Eugene Country Club

Carol College

Pierce College

Washington State University

Arlington Days

Green River Community College

Centralia Community College

Planet Hollywood

Washington Beef

Taco Bell

Windermere Real-estate

Bellevue Police Dept.

Children's Hospital

Search & Rescue

Civil Air Patrol

Nintendo

Funtastic Carnivals

Argosy Cruise Lines

Clark College

Hahn  BMW/Mercedes

Puyallup Elks Lodge

Wild Horse Casino

Eugene Beauty Supply

Bellingham Athletic Club

Wharton County Youth Fair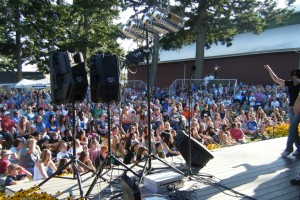 SERVICES
Corporate Event

Awards Night

School Fund Raiser

Church Fund Raiser

Birthday Party

Bachelor Party

Bachelorette Party

Anniversary Party

Banquet

Celebration

Christmas Party

College Reunion

Community Event

Convention

High School Reunion

Cruise Ship Entertainment

Family Reunion

Festival

Fund Raiser

Graduation Party

New Years Eve Party

Private Party

Prom / After Prom

School Assembly

Sorority Function

Fraternity Function

Wedding

Company Picnic

Testimonials

"I was quite pleased with the professionalism of Ms Barton. It is nice to find a show that appeals to all ages and is very family-oriented" – Cindy Wright – Tulelake-Butte Valley Fair.

"Tammy's show was the best-received act we have had in several years. We had many positive comments regarding her show, and have even been threatened with bodily harm if we don't have her back." – Lori Anderson – Skagit County Fair.

"Tammy's act is a high energy, G-Rated, and she was wonderful with the audience members, especially the children. I give Tammy Barton my highest recommendation. She was easy to work with and "low maintenance." – Lloyd Huskey, General Manager – Tanana Valley State Fair-Alaska.

"Tammy, it is a relief to see someone with a professional attitude, who is self-sufficient, and down to earth-friendly. We're glad we found you!" – John Gentry – Tehama District Fair – Red Bluff, CA